December 2020

Hösten 2020 - Ridhusträning 


Hösten 2020 - Träning på ridplan


Maj 2020 - Xeshila på träningsläger hos Elisa Thorell


Vår/Vinter 2020






December 2019




Sommaren 2019




















December 2018












2018-07-09  Ny i familjen, Chrisdales Love Design (Daisy)                                                                                           


 Sommar 2018  

                           
                                

December 2017





         
 Oktober 2017 - Bey Gali har fått en ny kompis. Vi välkomnar den fina welsh mountain ponnyn Skyborne Love Story till familjen                                                               






Juli 2017 - Träningshelg med Regina Schönborg






'December 2016




 
September 2016 - Our new familymember Katja




 
Spring 2016 - Riding Serla, Walka and Xanthia



                        
                        

Winter 2015

Winter 2014/2015
New Pictures of Xeshila. See more at her page

December 2014
Summer 2014
December 2013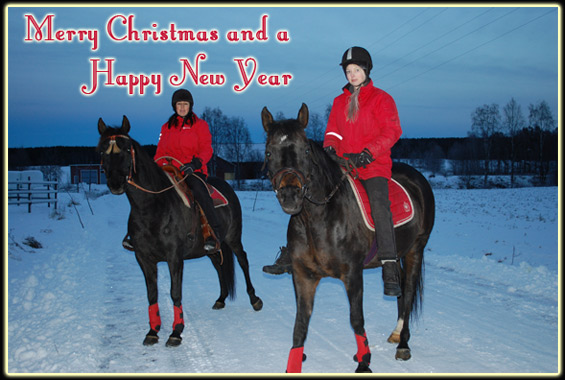 December 2013 We welcome our new family member Pålslättens Cool Candy, a very happy and playful little Shetland Sheepdog
September 2013 The new mare shelter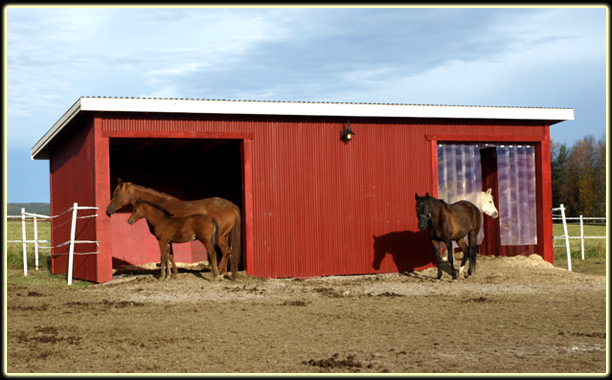 July 2013 New black and beautiful mare at the stud: S Walka (Karnawal - Wisa) More pictures at her page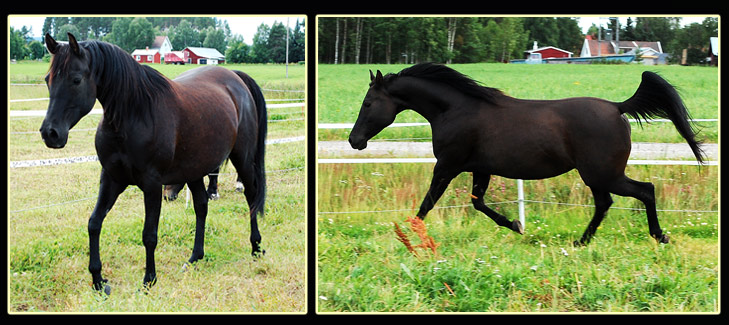 July 2013 Our new beautiful princess Xeshila is finally here! (Black Turbo - Xanthia) You can see more pictures of her at her page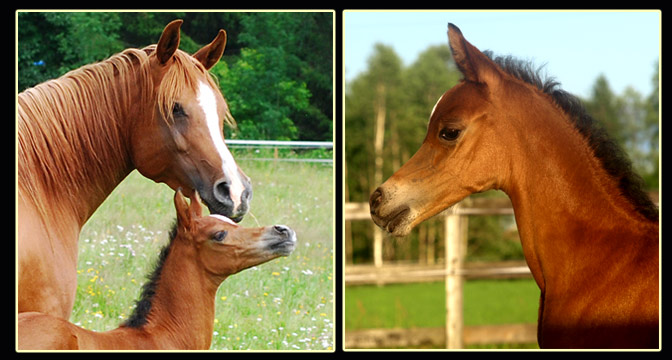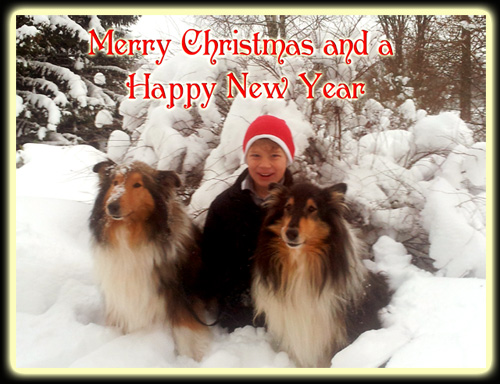 September 2012
Our new beutiful mare Xanthia (El Amin-Exsanadu)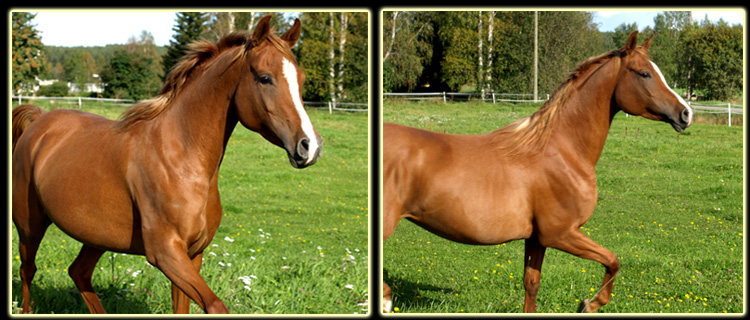 Summer 2012 Midnight Sun International in Överkalix.
Bey Gali finished 2nd in his class. Congratulations to his son Artic Galiano who became Gelding Champion.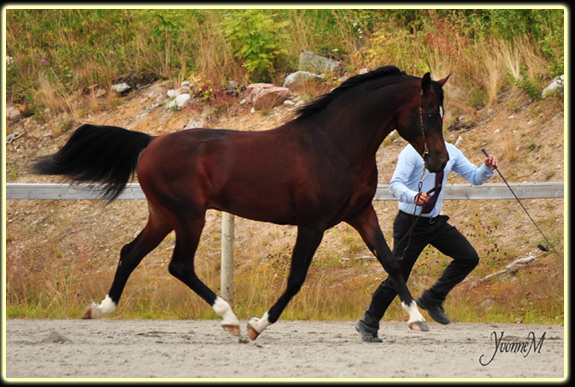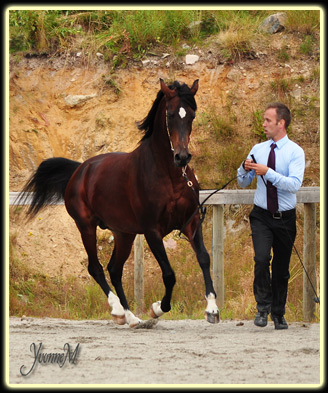 Sheraton have been here for five weeks and his owner Anna Swonni have visit him every day.



New mare at the stud pictures coming soon. 120212 Therese Loose and her family in Norrfjärden is the new owner of Shaliman, they are also part owner of Wahine.
We wish them good luck

120216 Also Sheraton has got a new owner Anna and Marinette Svonni in Kiruna.
We wish them good luck too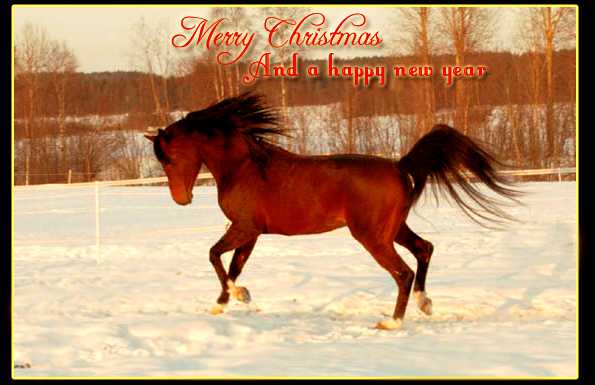 2011-08-14 Also Gezzina got a new owner in Skellefteå (Kåge). We wich Elin and Gezzina good luck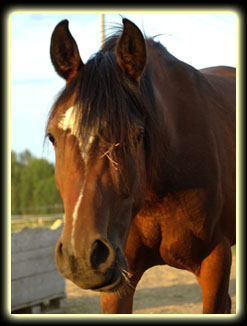 2011- 08-01 Galishimo has got a new owner, Katarina in Skellefteå. We wish them good luck.
2011-07 We are proud to present Shaliman a beautiful colt by Bey Gali out of Serla.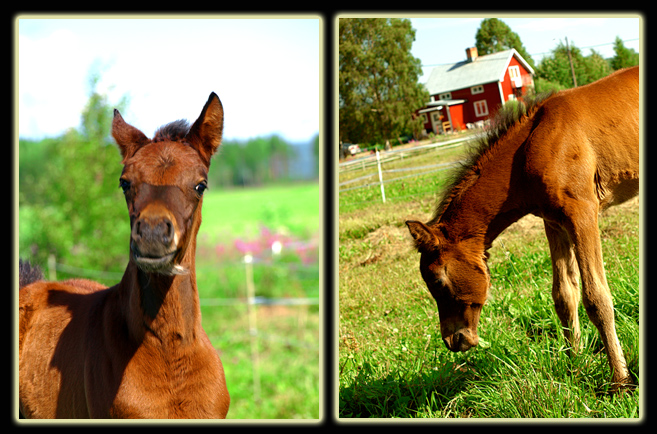 2011-04-10 Gezzina have found a new home and will move to Helen in Arjeplog in the beginnig of the summer 2011-03-13 New pictures of our youngsters look at Breedings 2011-03 New winter pictures Gezzina
Galishimo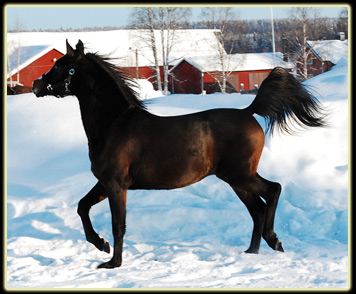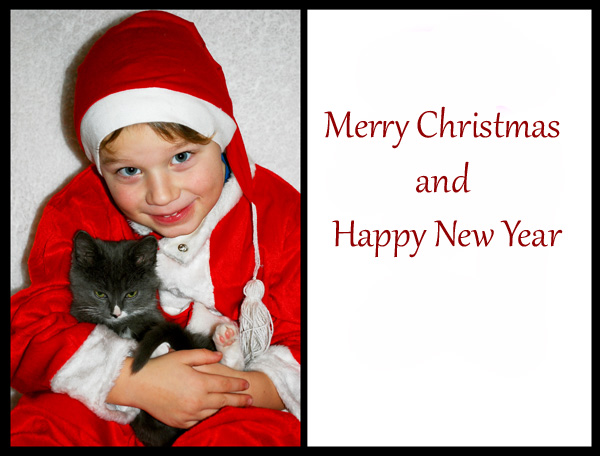 2010-06-13 Bey Gali participated in the Turbo Star International Show in Strängnäs He finished 3rd place in his class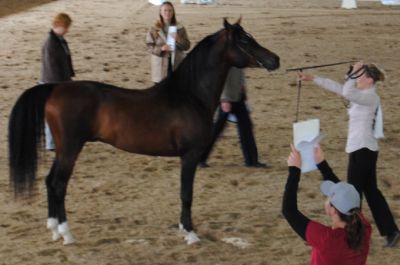 2010-05-09 Great news BEY GALI tested negative N/N for CA and SCID free

New pictures of our beautiful youngsters Gezzina och Galishimo, look at breedings
Gezzina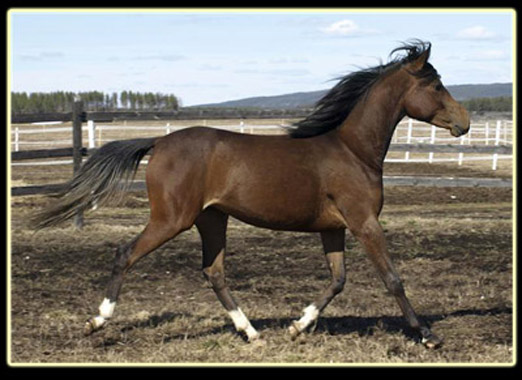 Galishimo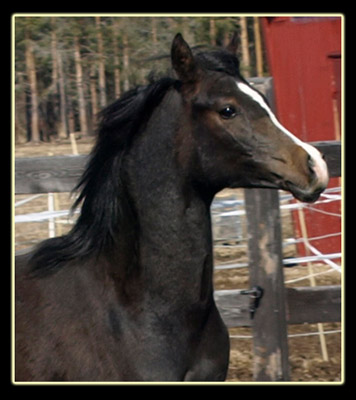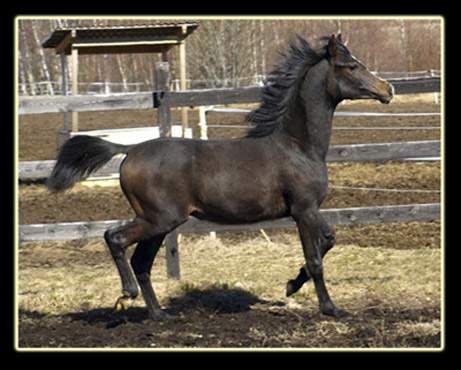 We have received wintery greatings from Kosmos and Helen in Overpurmo
And also from Wishess and AnnSofie in Kungsör.

Last day at christmas holiday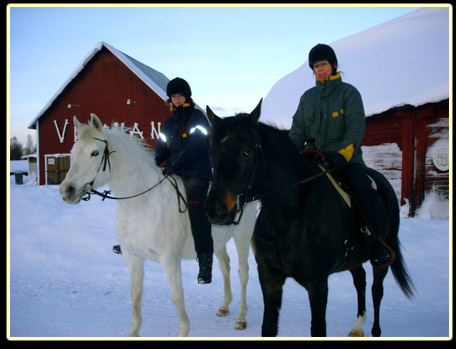 090926 We have visited Catrin and Marshann in Kolsva as well as Wishess in Kungsör.
Both stallions have wonderful homes.

Catrin and Marshann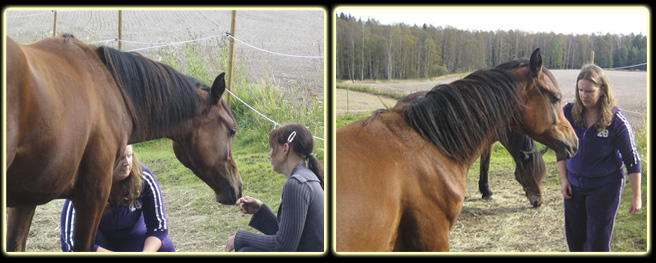 AnnSofie and Wishess
090925 Bey Gali and Sheraton in their new shelter.

090718 New pictures of Gezzina - see Breedings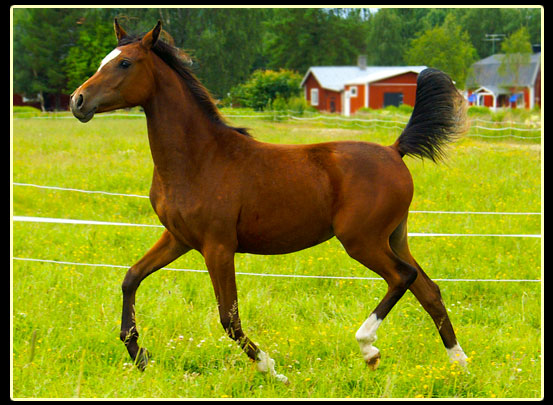 090701 The birth of wonderful Gallishimo (Bey Gali x Grashiba)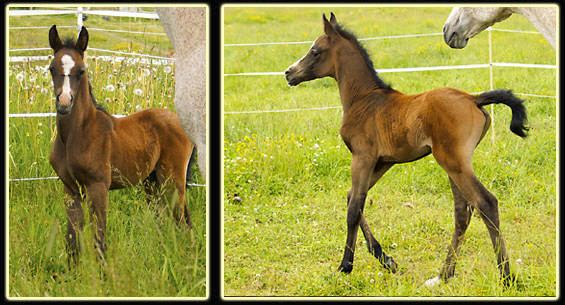 Below there are pictures of beautiful AA Bey Galiano
He was born in April at Artic Arabians
(Bey Gali x DR Rosa Psyche)
For more details see www.arabiskafullblod.se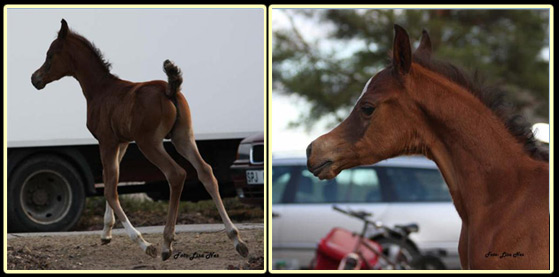 090419 Both our young stallions have now moved to their new homes.
090201 In springtime our two young stallions are going to move to the south of Sweden.
Wishess to AnnSofie in Kungsör and Marshann to Catrin in Kolsva.